Take a ride with our monster scooters! At Wasescha Sport at the valley station of the Savognin mountain railways there are scooters for the fun sports track, this track is only for bikes, mountain carts and scooters. It Starts in Somtgant and ends in Savognin. 
Scooters available from 1st of July until 22nd of October 2023.
Scooters for the fun sports track - Wasescha Sport
Downhill fun on an exclusive track from the mountain station Somtgant to Savognin.
Tracks
| | Adults (with guest card) | Kids 10 - 15 years (with guest card) | Adults | Kids 10 - 15 years |
| --- | --- | --- | --- | --- |
| 1 hour / approx. 1 ride | CHF 29 | CHF 19 | CHF 44 | CHF 24 |
| 2 hours / approx 2 rides | CHF 49 | CHF 29 | CHF 64 | CHF 34 |
| 3 hours / approx. 3 rides | CHF 69 | CHF 39 | CHF 84 | CHF 44 |
| | 1 hour / approx. 1 ride | 2 hours / approx 2 rides | 3 hours / approx. 3 rides |
| --- | --- | --- | --- |
| Adults (with guest card) | CHF 29 | CHF 49 | CHF 69 |
| Kids 10 - 15 years (with guest card) | CHF 19 | CHF 29 | CHF 39 |
| Adults | CHF 44 | CHF 64 | CHF 84 |
| Kids 10 - 15 years | CHF 24 | CHF 34 | CHF 44 |
Rental station
Wasescha Sport (Rent)
Valley station Savognin Bergbahnen
7460 Savognin
+41 81 684 13 54 (from July)
info@waseschasport.ch
www.waseschasport.ch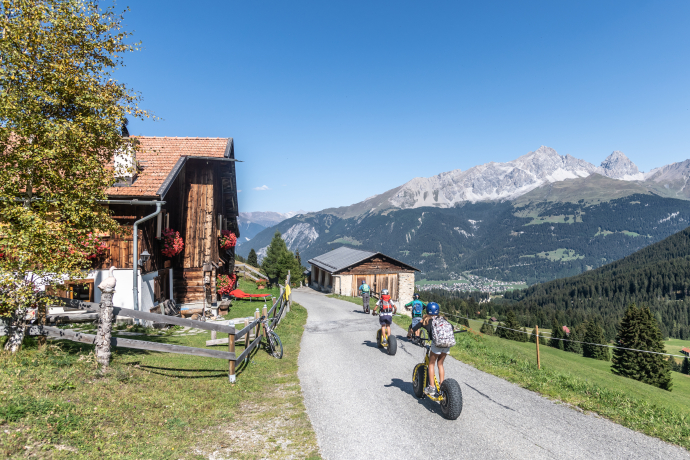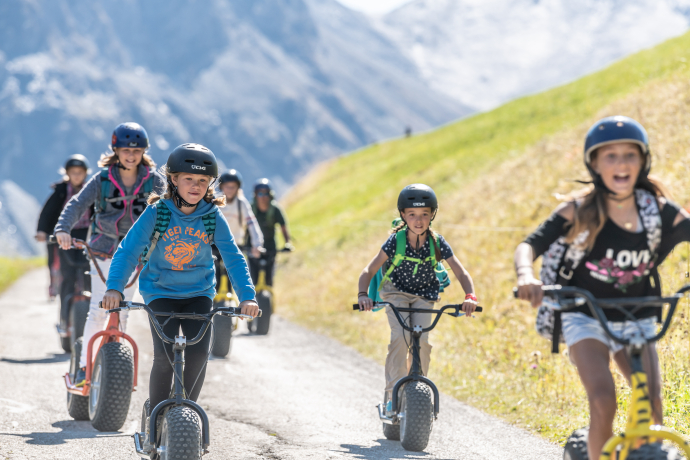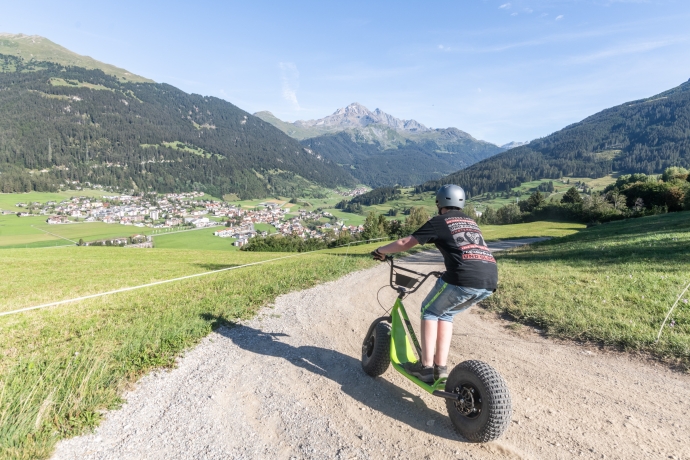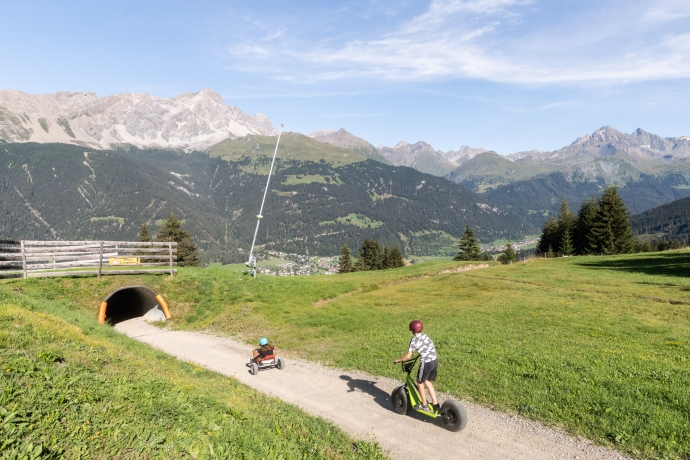 Show all 5 images