Val Surses.
Unsere Top 5 Wanderungen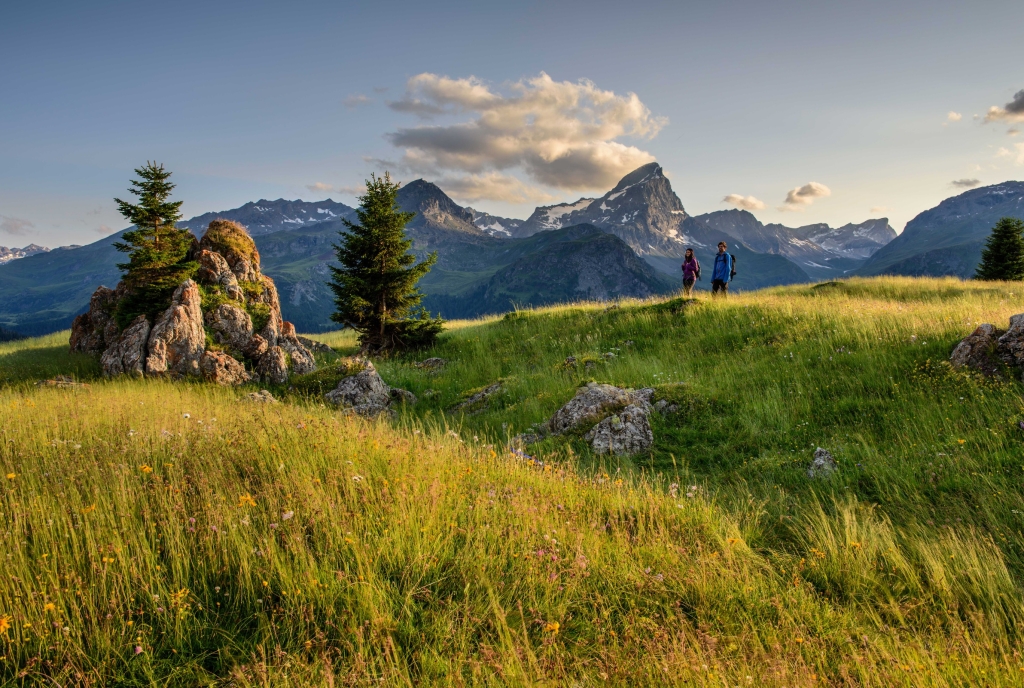 In der Ferienregion Savognin Bivio Albula wandern Sie über 400 km Wanderwegnetz. Bei dieser Vielfalt an Wanderwegen kann es schwer sein, sich für eine Wanderung zu entscheiden. Ob Frühling, Sommer oder Herbst, dies sind beliebte Touren in der Ferienregion Savognin Bivio Albula, im Herzen von Graubünden. 
1. Alp Flix - moorland of national importance
This tour leads from Bivio over the Alp Flix to Savognin. The highlight of the hike is at 2,000 meters above sea level. lying Alp Flix, which is called the treasure island of biodiversity.
2. Lunghin - triple watershed
This hike goes from Bivio over the Lunghin Pass to Maloja. The only triple watershed in Europe is located on the Lunghin Pass. There the way into three oceans is open to a raindrop. A uniqueness that you cannot miss.
3. Tigignas - Savognin
An easy tour that is also easy to do with children. The start is in Tigignas, which you can easily reach with the 10-person gondola lift from Savognin. From there you continue via the village of Riom to the Julia River to the Lai Barnagn bathing lake in Savognin.
4. Ansaina waterway
Along the Albula, the Landwasser and the Schaftobelbach and on the way to the well-known Alvaneuer springs you will find places to linger, watch and be amazed. At 11 posts, the water in its many facets can be experienced in a sensual way.
5. Bivio - Septimerpass - Casaccia
In the footsteps of the Romans: The Septimerpass was one of the most important alpine crossings in Roman times. Emperors, kings and traders, they all crossed the Alps via the Septimer route. One of the most beautiful stages on the famous Via Sett, from Chur to Chiavenna.