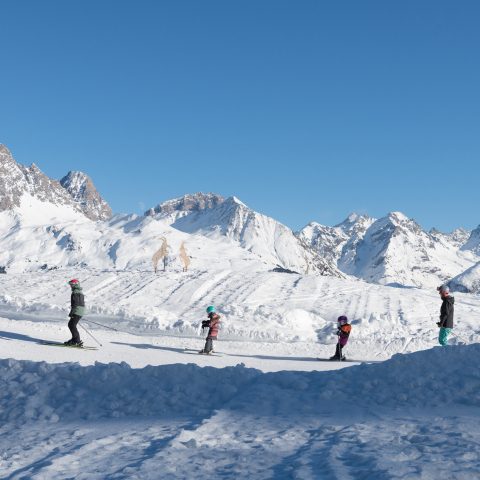 Technical and commercial data about Savognin Bergbahnen AG can be found on this page. We will be happy to answer any detailed questions you may have.
facts and figures
1,200 to 2,713 meters above sea level
9 transport systems and 3 children's systems
80 km of slopes including 32 km of blue and 38 km of red slopes
Generous freeride area with 10 km of marked but not groomed and controlled downhill routes
7 mountain restaurants and 3 après-ski bars
Slopes tailored to you:
The widest: Heidipiste
The longest: Cartas to Savognin (11 km)
The highest: Martegnas to Savognin (1500 m)
The most beautiful: Naladas
The most curvy: Laritg
The demanding one: FIS Fugna
For our youngest guests: the Flurin slope
Kickers, boxes, rails: Snowpark in Somtgant
The coolest sledding runs far and wide:
Schlittada-Run from Somtgant to Savognin (7.5 km and 900 m ascent)
Schlittada-Panoramica from Somtgant to Savognin (10.5 km and 900 m ascent)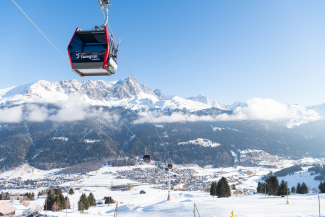 Age structure Savognin Bergbahnen AG
Age structure summer
Flurin kids from 6 up to and including 9 years of age free when accompanied by a parent/grandparent who also buys a ticket for the same period - otherwise the children's rate applies. ID required.
Children 10 to 15 years
Adults from 16 years
Seniors from 64 years
Age structure winter
Children 0 to 5 years for free
Flurin-Kids 6 to 9 years accompanied by a paying parent or grandparent
Children 10 to 15 years
Young people 16 to 19 years
Adults from 20 years
Seniors from 64 years
The key date is the age on the day the tickets were ordered / paid for.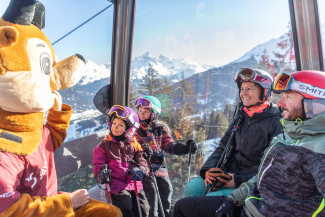 Awards
The Savognin cable cars are repeatedly awarded for their family friendliness.
Contact Savognin Bergbahnen AG
Our administration office at the Stradung 42 in Savognin ist open from monday - friday form 8.00 to 12.00 am and from 13.30 to 17.00 pm 
Tel: +41 81 300 64 00
Fax: +41 81 300 64 19
Mail: info@savogninbergbahnen.ch
Terms of use and conditions
Here you find our GTC of the Savognin Bergbahnen AG (only in german).