So close to the magic of light.
Culture & cultural heritage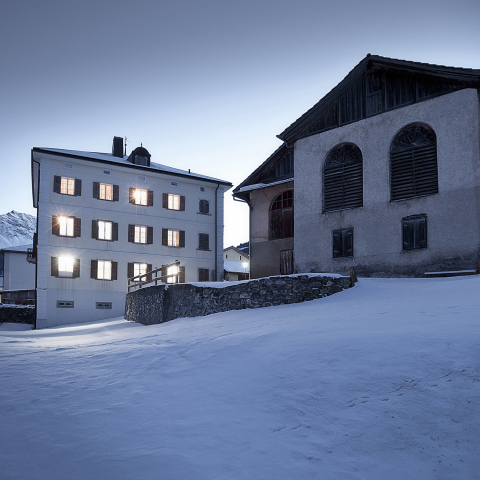 It takes a moment for the eye to get used to the archaic mountain landscape. But then you realize why Giovanni Segantini chose to live here of all places. Because of the magic of light, which he could paint like no other. You too can feel the inspiring power of the Val Surses.
For example, during a visit to the theater in a medieval castle or a live concert in a barn. Sometimes it is enough to simply walk through the village and listen to the people speaking romansh.
Romansh culture
In addition to a varied and fascinating Alpine landscape and great cultural diversity, Graubünden also offers a very interesting linguistic landscape. The inhabitants of this holiday spot in Switzerland speak German, Italian and Romansh. Bavegna an Surses!
Significant minority
A good third of Graubünden's population, i.e. approximately 50,000 people, speak Romansh regularly. Even though – or perhaps because – Romansh is considered one of Europe's minority languages, the Romansh speakers are very dedicated to protecting their interests and preserving their language. Romansh is spoken and celebrated in Surses, and it is a language that leaves its mark on people.
Romansh and tourism
In our holiday region, visitors have the opportunity to actively experience the Romansh language. We also offer interesting holiday language courses in Romansh and the chance to discover the sagas and myths of the region in German and Romansh on the «Veia digl Pader» poem trail.
«Veia digl Pader» poem trail
The «Veia digl Pader» themed poem trail provides you with an insight into the enchanting mountain villages of Stierva, Salouf and Riom. Along the way you will encounter poems by Pater Alexander Lozza in Romansh and German.