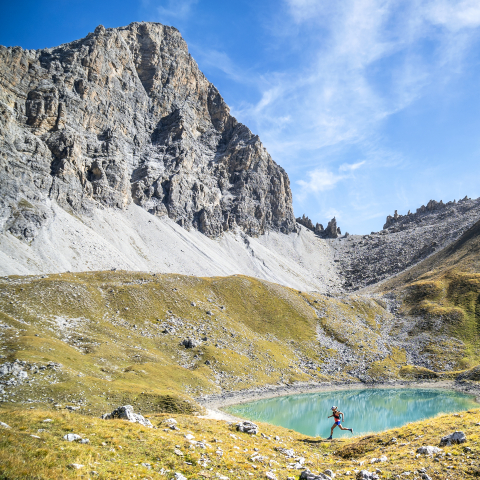 With its wide network of trails in the heart of Grisons, Val Surses offers challenges for trail runners of all levels from the valley floor to the mountain peaks. Plan your tour with stops at the many sights, alpine inns and viewpoints. In Switzerland's largest nature park, Parc Ela, the possibilities are endless.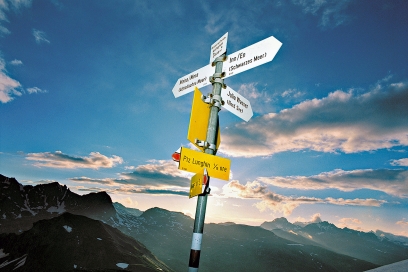 Are you not yet familiar with our region? No problem, we have put together a few trail run tour suggestions for you.
Preparation is the most important thing. Get an overview with our tour planner about altitude, length and duration. Plan and save your tour, print it out or download the GPX/KML file to your GPS device.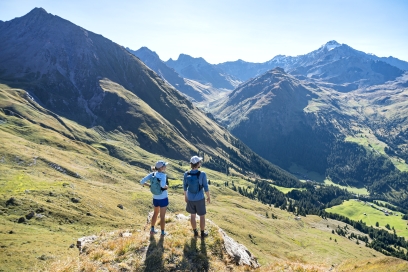 Der Trail ist das Ziel
Graubünden Trailrun
Trailrunning ist nie davonrennen. Trailrunning ist immer ankommen: In der Natur, im Augenblick, ganz bei sich selbst!
Trailrunner legen ihre Kilometer lieber in der freien Natur zurück als auf Asphalt oder Laufbändern. Mehr Abwechslung ist aber nur ein Grund den Trampelpfad der Strasse vorzuziehen. Auch der positive Impact von Trailrunning auf die mentale Gesundheit und die geistige Fitness spielen eine Rolle – vom effektiven Kraft-, Koordinations- und Konditionstraining mal abgesehen! Und in Pfützen springen darf man dabei auch noch…!
Do you have great plans and would be happy for a little help to get started? The bike & hiking bus takes you from Tuesday to Saturday to different starting points for the most beautiful tours in Val Surses.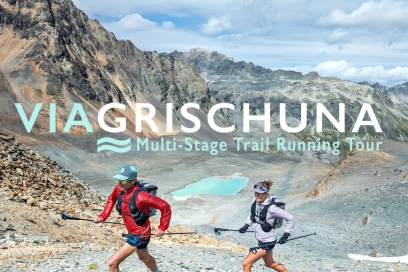 Via Grischuna - Mehrtages Trailrun durch Graubünden
Mehrtägige Trailrunning Route von Davos nach St. Moritz. Buchbar auch mit Gepäcktransport und Hotels als Gesamt-Package.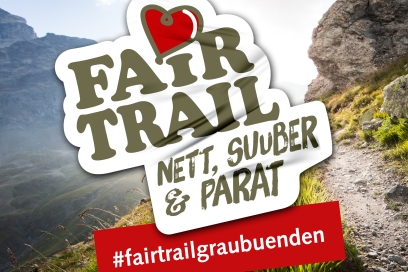 Nett, suuber & parat.
Fairtrail
Sometimes you would rather be alone on the hiking trail. But you're not. That's why you have to get along with the others. It's not that difficult, and no one really has anything against a smile and a smile back. Be kind to each other!
Trailrunning Tipps: Uphill
Trailrunning Tipps: Uphill mit Stöcken
Trailrunning Tipps: Downhill