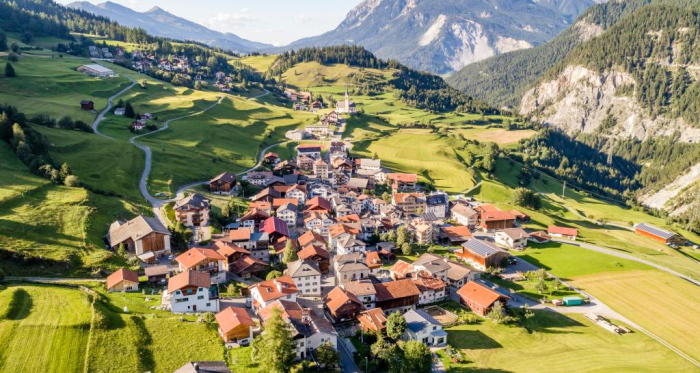 Show all 5 images
Salouf is rich in cultural assets, the stately houses and partly decorated with sgraffiti characterize the village.
Description
Salouf, situated on a sunny slope of the left side of Surses, is a close-knit village with many tastefully renovated houses. Salouf is also home to the Graubünden folk hero Banadetg Fontana
Directions
Directions
Accessibility
By train/bus: From Zurich to Chur with the SBB, then with the Rhaetian Railway or the Postbus to Tiefencastel and then by Postbus to Salouf.
By car: From Basel - Zurich via Chur - Thusis - Tiefencastel, continue in the direction of Savognin. Drive to Cunter (turn right) to Salouf.