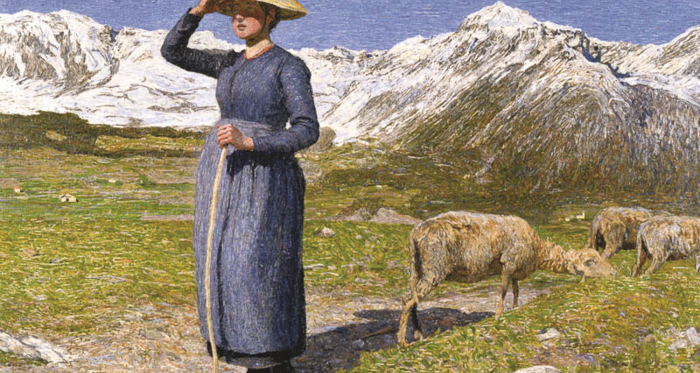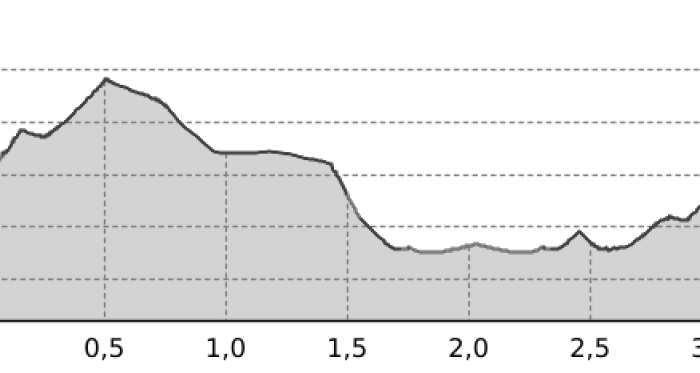 Follow in the footsteps of world-renowned artist Giovanni Segantini in a one- to two-hour walk through Savognin and discover the landscape and motifs that once inspired his paintings.
Giovanni Segantini lived with his family in Savognin from 1886 to 1894. He was already a successful artist during his lifetime. Many of his great works were created in Savognin. Savognin is now located in Parc Ela, the largest nature park in Switzerland. Segantini discovered more than 100 years ago what still distinguishes the area today. He was fascinated by the mountain landscape and the clear light in the mountains, was interested in the animals and the people who worked outdoors and was inspired by nature.
---
Start
Stradung 15, Savognin
Destination
Church of Son Martegn, Savognin
Coordinates
46.597131, 9.59723
Description
Biography Giovanni Segantini, 1858-1899
Segantini was born on 15th January, 1858 in Arco. When his mother dies, he comes into the care of his half-sister in Milan at the age of 7. This returns his Austrian papers without applying for Italian citizenship, so Segantini is stateless until his death. He spends dark teenage years, lives partly on the street and in an educational institution. From 1875 he attended the Brera Academy of Fine Arts and celebrated his first successes. In 1879 he met his future art dealers Vittore and Alberto Grubicy. He meets Luigia Bugatti, called Bice, who remains at his side from now on. Because of Segantini's statelessness, the couple can never marry. In 1880 they eded to Brianza, where Segantini dealt with the everyday life of farmers and shepherds. From 1882 to 1886 their four children Gottardo, Alberto, Mario and Bianca were born. In 1886 the whole family moved to Savognin. Segantini discovers the mountains and peasant life. He begins to work in his own personal divisionist painting technique and imagery. In 1894 the family moved to Maloja. On September 28, 1899, Segantini died of peritonitis on the Schafberg.
Tour Guide:
Important: Save the tour to your mobile phone via a Wi-Fi connection.
Open the tour and then the map. On the map you can open the individual points and get to information texts, pictures and partly audios. If you have set gps tracking, you will see your location on the route. The audio files can be found at the corresponding points at the back of the images.
Directions
The tour starts at the Hotel Pianta on road 15 and ends at the church of Son Martegn on the other side of the village and valley. If you read and hear all the information, you will need about 2 hours.
Responsible for this content Verein Parc Ela.
This content has been translated automatically.