The largest nature park in Switzerland.
Parc Ela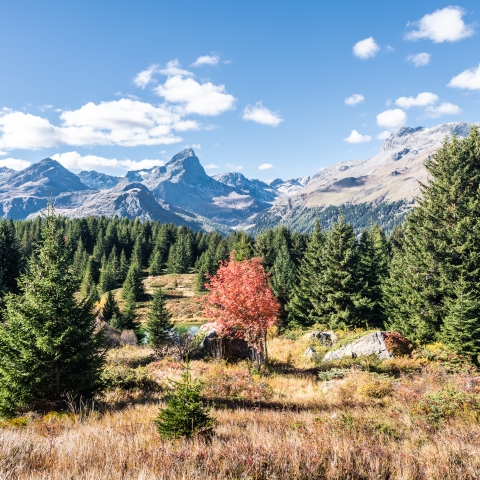 Parc Ela is the largest natural park in Switzerland. Located in a varied landscape around the Albula, Julier and Septimer alpine passes, it offers pristine nature, intact romansh villages and a living culture in the three languages Romanesque, Italian and German. The municipalities work together to strengthen the regional economy, to protect the natural environment and the countryside and to preserve the cultural heritage.
Parc Ela products
Various handicrafts and agricultural products are produced and sold directly in Parc Ela by local companies. See for yourself what valuable things you get in the largest nature park in Switzerland.
48h in the Parc Ela
A culinary journey from Bergün to Savognin
Stay at Parc Ela.
Booking accommodation
Book your stay in Switzerland's largest natural park now.
Information and reservation office Parc Ela
Stradung
7460 Savognin
Tel.: +41 (0)81 659 16 18
Fax: +41 (0)81 659 16 17